ART
COLLAGE ON PAPER.
2022
As a collage artist, I am captivated by the power of repurposing and recontextualizing found objects, magazines, and my photography to create new narratives and evoke a sense of nostalgia and curiosity.

My artistic process begins with a hunt for discarded images, flipping through old magazines, and taking photographs on my iPhone. Each piece holds a fragment of history and memory, waiting to be rediscovered and given new life. I carefully select and arrange these elements, creating visual compositions that transcend their original purpose.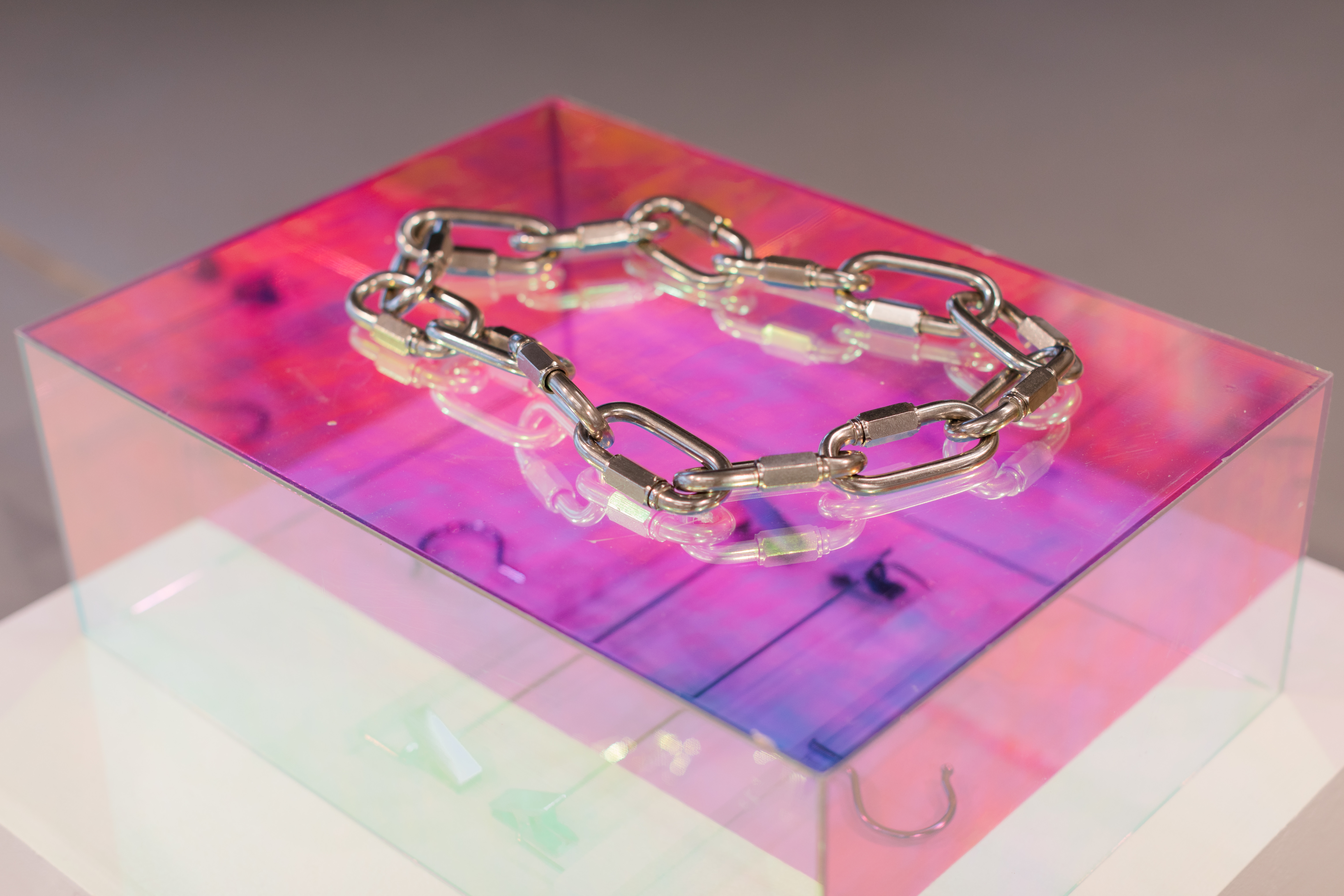 New work by Berlin-based Katja Strunz and Indianapolis artist Anna Marisa Martinez - two artists whose work addresses dimensionality, culture, and constructs. Opening reception and artist talk moderated by Shelley Selim, design curtator at the Indianapolis Museum of Art at Newfields, on November 6, 2019. Presented by Indianapolis Contemporary in partnership with Ash and Elm Cider Co., Goethe Institut Chicago, and fabrication support by Ignition Arts, LLC. Exhibition photography by Anna Powell Denton.
The first solo exhibition from Anna Marisa Martinez, Avant-Bland showcases new paintings and small sculptures by the artist. Hosted by Cat Head Press: Printshop and Artist Coop in Indianapolis, IN, the exhibition ran for the month of September 2018. Exhibition photography provided by the artist.
ART
PREMIUM MEDIOCRE
2018
Premium mediocrity is a pattern of consumption that publicly signals upward mobile aspirations, with consciously insincere pretensions to refined taste, while navigating the realities of inexorable downward mobility with sincere anxiety.

Limited print zine, digital photography.